Folding Farm Tables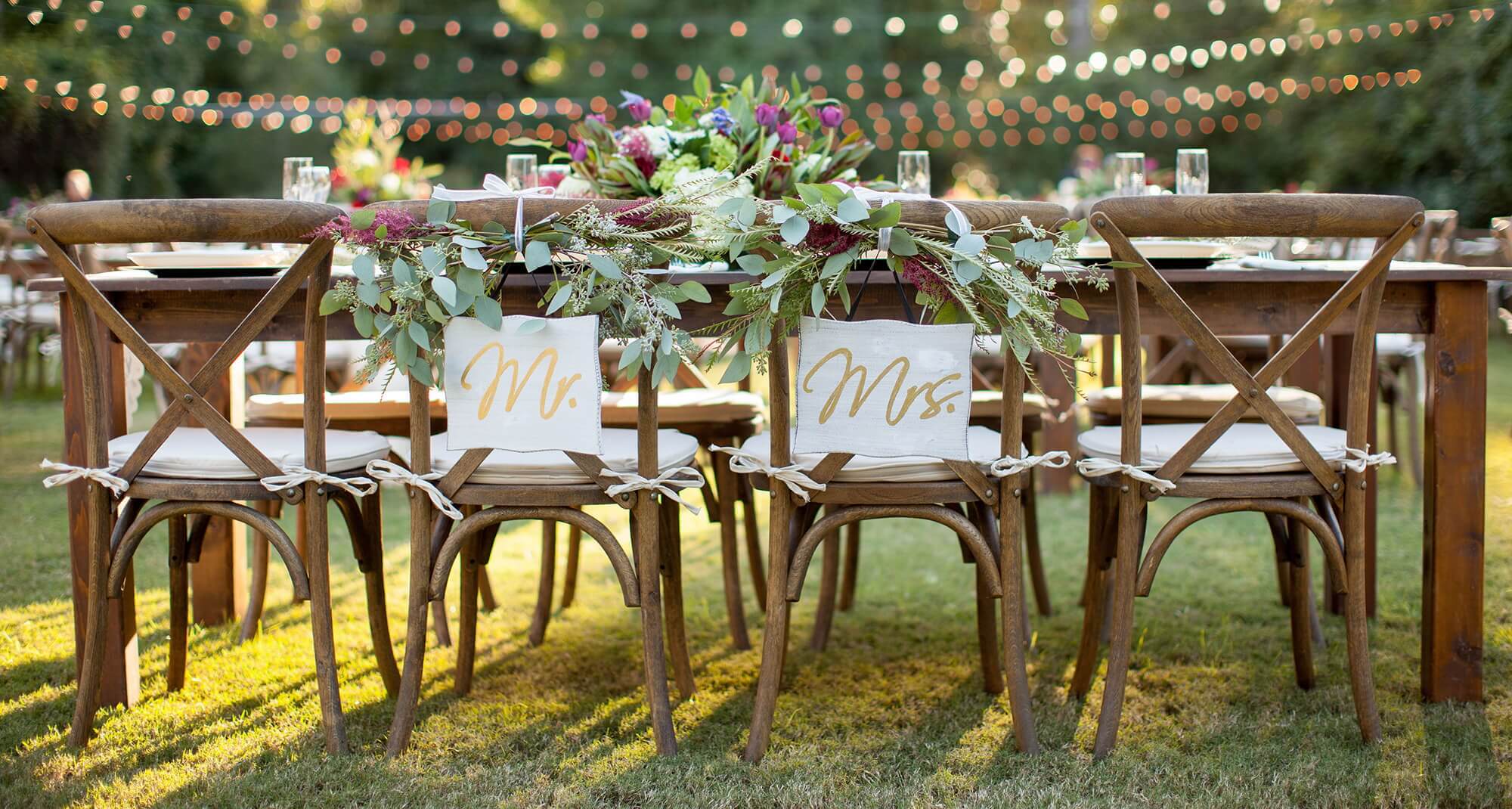 Do you need premium farm tables for your next birthday party or special event? Cargo Furniture has the farm tables you have been looking for to meet your needs. With our affordable farmers' tables, you can enhance the design of your wedding, bridal shower, special event, exhibit display, trade show booth, or conference venue in order to make a lasting impression on your guests and clients.
Make a Statement with Our Elegant Farm Tables
Make a bold statement with our beautiful and elegant handmade farm tables. These tables are ideal for weddings, birthday parties, showers, reunions, and corporate events, etc. Each furniture piece we carry will connect to the other for unique and special events, such as dinners and weddings, that tell a story all their own! Therefore, whether you are looking for rustic tables and chairs, vintage chair rentals, or elegant table linens and covers, we have some of the best options to suit your design and budget!
Cargo Furniture Wholesale Event Furniture
Plan an epic event, such as a formal dinner and wedding, which people will remember well into the future. Cargo Furniture is a leading wedding and event furniture company. We offer high quality and sturdy products that are ideal for any red carpet or wedding event. You can elevate any special occasion, such as a reunion with our beautiful and elegant inventory.
Why Choose Farm Tables
Farm dining room tables are an ideal way to add a little panache and rustic touch to your special event without going overboard. Our farmhouse tables are stunning and stylish when used for holiday parties, weddings, and private events. In addition, you can enhance the look and add more flair to your event with burlap table runners as well as earth tone accents.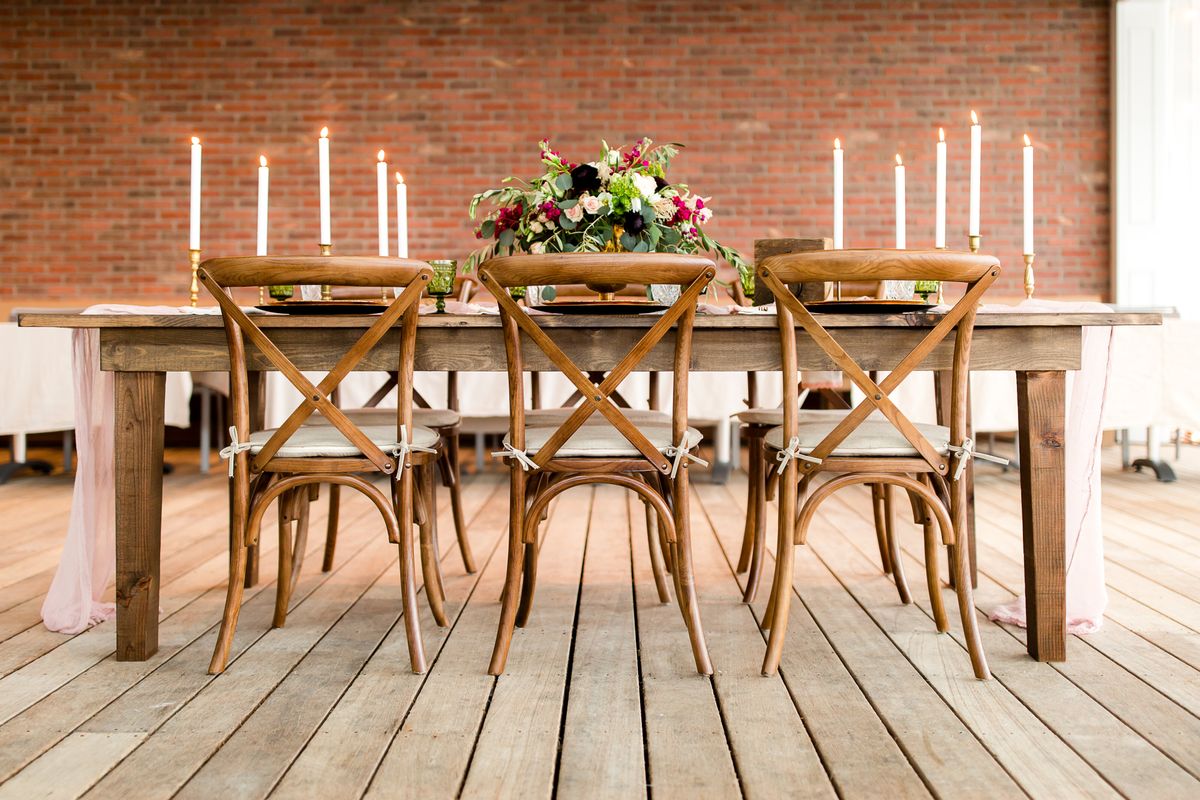 Rectangular Folding Farm Table
Our rectangular folding farm tables are beautiful for weddings, birthdays and bridal showers, or any elegant or special event with a chic country look. You can pair our farm tables with our stylish Chiavari chairs to make them look amazing! You can also use a sash or tie for the center for an added feature.
Narrow Farm Tables
These tables are all handmade with care. You will see that these tables are wider as compared to most banquet tables, but a bit narrower than most dinner tables. Note that what makes our narrow farm tables so popular is that they are ideal for any event setting, such as weddings, graduations, and corporate events, and backyard parties.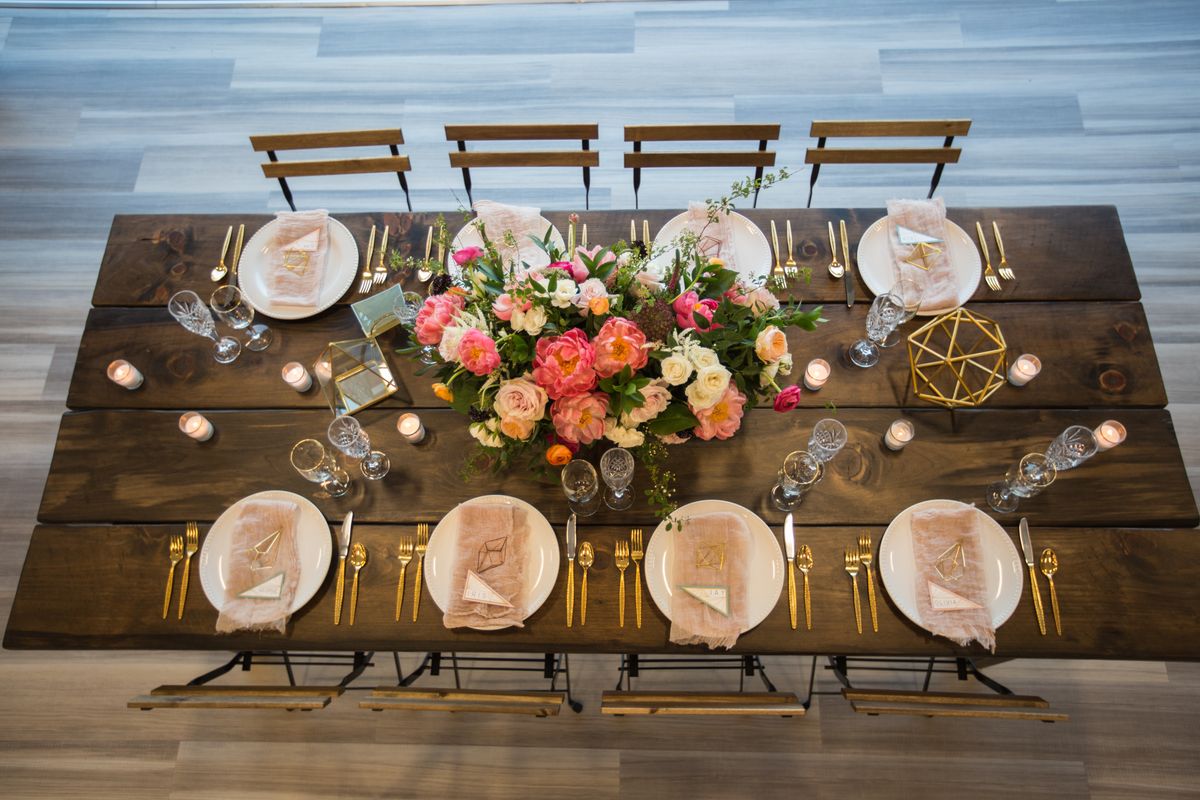 Oak Farm Tables
If you want to arrange a beautiful wedding with rustic charm or a special evening with a chic and unique country look, consider our oak farm tables. The great thing is that the textured wood will pair beautifully with our chairs to elevate your event, creating a warm, elegant, and charming look.
Rustic Farm Tables
We handcraft our rustic and trendy farmhouse tables with high-quality cedar and oak wood. Each rustic table we have represents a character and story, rich in wood grains that really make your event pictures classical and beautiful.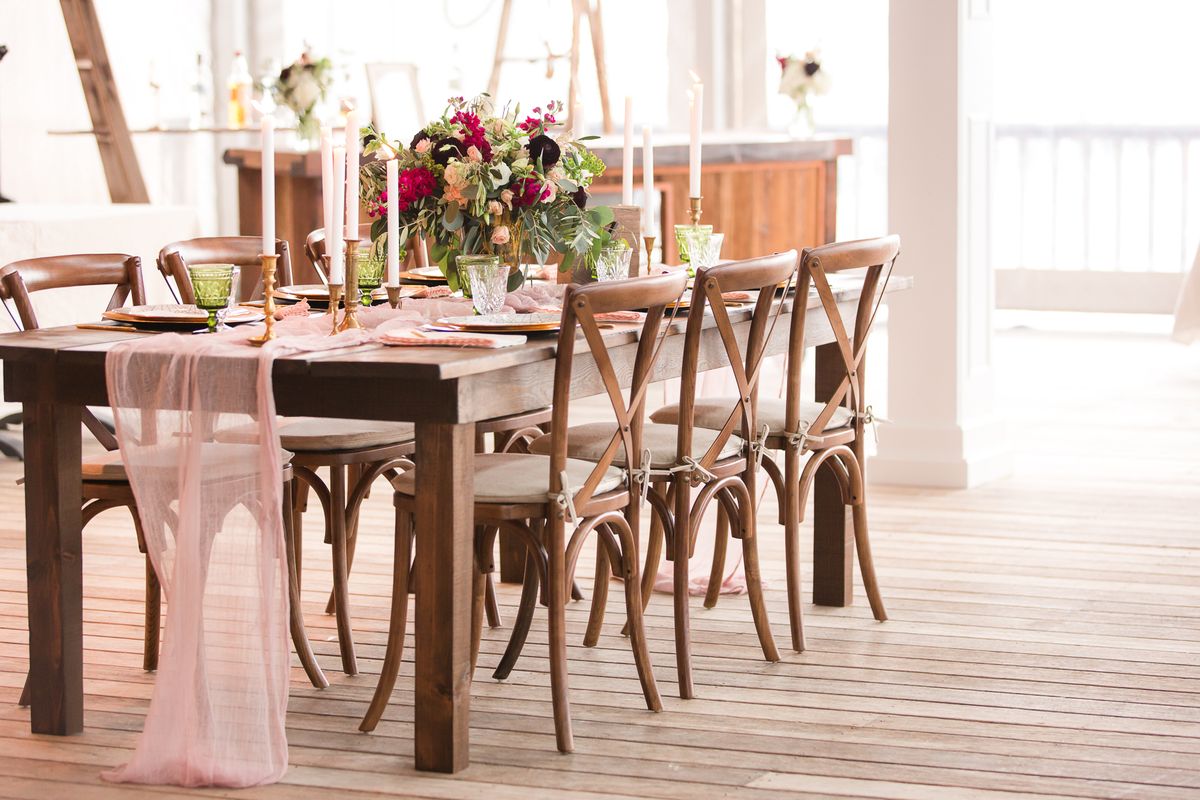 Pine Farm Tables
Let Cargo Furniture add a bit of charm and unique rusticity to your special event with our pine farm tables. We know that the best place for laughter and love is around the table. Made from the best natural pine, our farm tables have a neat and amazing grain pattern, creating a unique and distinct look for any event, such as weddings or birthdays. These tables are durable and sturdy and made carefully to stack for ease of storing during both setups and tear down.
---
Let Us Help You with Your Special Event We stock wood and farm tables in all shapes and sizes, including square, rectangle, and round, in finishes from natural to white. Cargo Furniture is also the only event farmhouse table furniture company that offers sweetheart tables of differing heights and finishes to accommodate grooms and brides of various heights.