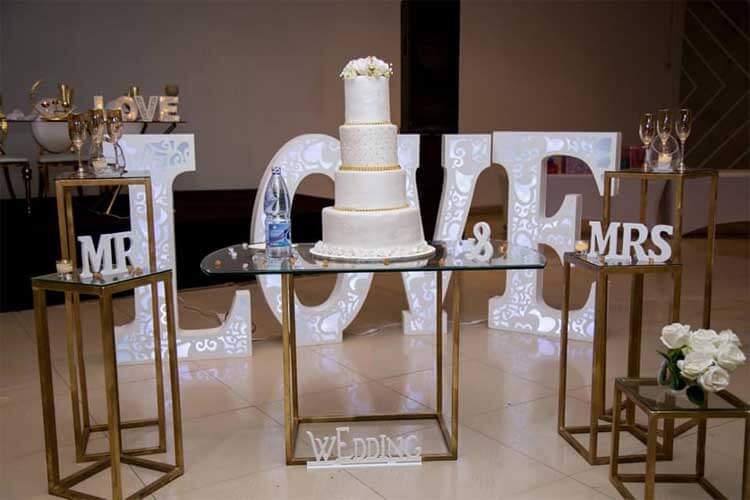 When you and your significant other are planning your dream wedding, one of the first major decisions you'll make is your theme for the wedding. The wedding table theme you choose will bring your unique style and personality to your wedding. Deciding on a theme will help you choose the decorations and menu accordingly.
Weddings are a special occasion in which people celebrate the birth of a new beginning. When you need to make the day even more unique, you need to set everything up accordingly. The tables, cloth, cutlery, lightings, flowers, and stage all need to be set up correctly for the perfect day.
However, when it comes to managing a wedding, the number one problem you will face is the wedding table decoration. It can be hectic to choose from different outlets for different products. Ideas are flying around, and you aren't sure what you want for the special day.
It can be quite stressful as it isn't an ordinary day and you want everything to look good, especially the decoration.
Continue reading this post as we will be mentioning how you can pick the right theme along with the perfect decor for your wedding without a hassle. A bunch of ideas and many more helpful pointers are mentioned.
Decorating the perfect wedding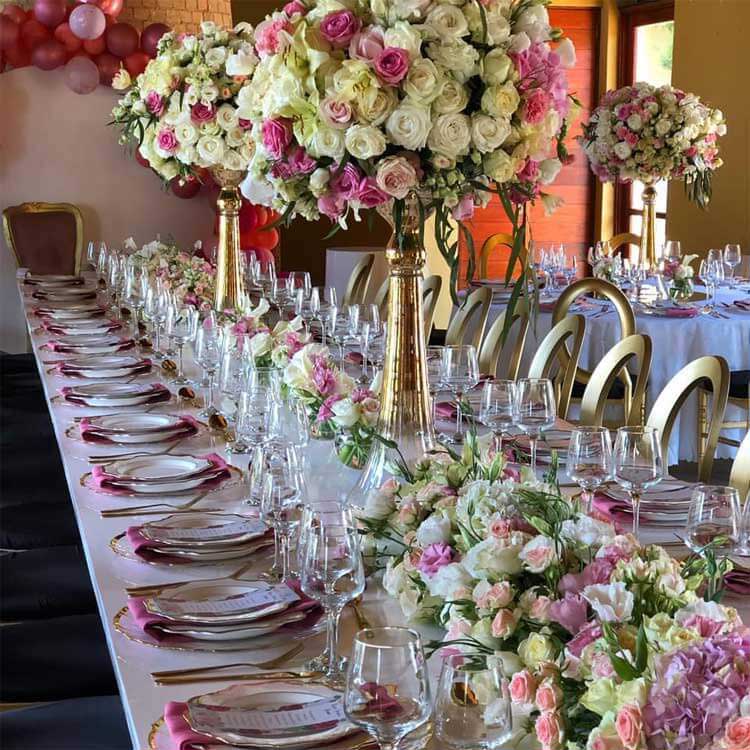 Wouldn't it be great to have a display of a crystal candle holder, artificial flowers with gold wedding chairs, and every other delectable feature that would contribute to a fabulous wedding celebration?
You can certainly have all of this. All you need to do is list down what you want and approach the right vendor. Such a supplier will also advise regarding what would go best for your celebration.
Every decorative item has its significance. Thus picking the right product that goes with the flow along with the other things is necessary.
The first thing you'll need to select is a table; this can be in any size or shape you want. However, it is mandatory to go for something that can fit other items on it rather than something small.
A white round table with a rose color candle on top of it would give a romantic texture, adding a flower would be the icing on the cake.
Honestly, it depends on what theme you are looking for. According to that, you may easily select the right items to use to decorate your wedding day.
When you walk into a wedding, the first thing you see is well-dressed people and the decorations around you. Keeping that in mind, you must know it is quite challenging to get all of this done on your own. You will need help, and that is why it's essential to contact a vendor who can supply what you need or desire.
Now some catering businesses can do this for you by making a deal with outlets that manufacture furniture. Getting them to do this for you makes it easier for you to analyze everything and make sure it's up to your preference.
The Right Wedding Table
Look into yourself, find out what you like and what you think would suit your wedding table. After all, it's your special day, and you get to decide how everything should be set up. There are a bunch of ideas that you could go through and see what fits your wedding.
Here are some creative ways to set your wedding table.
To create a cohesive feeling, you may set your table with monochromatic centerpieces, linens, and glassware. You could add a subtle bit of texture with striped napkins too.
A unique table setting would require your Wedding Table to look like they were set with agates, and a mix of candles set out along with simple arrangements of fritillaria while brass bracelets doubled up as napkin rings.
A colorful texture makes everything look better. Red and purple centerpieces with soft blue linens add a burst of color along with vintage candelabras and small votives, which add a romantic touch.
An all-white texture will make your wedding look elegant and beautiful. White folding chairs, along with white cutlery and white candles, complement the setting. It is a straight forward look that is quite adored by the eye and will make everything seem unique.
We would suggest you go through a bunch of catalogs and search for vendors that can assist you with this. It will make things much easier, and you can prepare for your wedding perfectly.